© Ash Towner Limited (Osiris Systems): The Old Stables, Park Farm, Ham Lane, Ringmer (nr. Lewes), East Sussex, BN8 5SE
Ash Towner Ltd is a limited company registered in England & Wales:
Registered number: 2443536. Registered office: 5 North Street - Hailsham - East Sussex - BN27 1DQ.
Osiris™ is a trademark of Ash Towner Ltd. - All other trademarks are acknowledged as the property of their respective owners.
Osiris Systems: Useful links and vendor information.
Links and information for partners, PC, printer and peripheral vendors and warranty support.
Vendor support, computer hardware.
•
Acer
: Tel. 0871 760 1000
: Support and warranty information for Acer PCs, notebooks, netbooks and tablets.
•
Asus
: Tel. 0870 120 8340
: Asus net-top and notebook technical support and warranty info.
•
Belkin
: Tel. 0845 607 7787
: Belkin product support for routers, network switches, wi-fi, NAS, UPS and power protection.
•
Buffalo
: Tel. 0845 3511005
: Buffalo warranty and support info for routers, network storage, mobile drives.
•
Canon
: Tel. 0844 369 0100
: Canon printer, multi-function, scanner and digital camera support.
•
D-Link
: Tel. 0871 873 3000
: D-Link customer service line for business and consumer switches, routers, wi-fi, storage and IP.
•
Draytek
: Tel. 0845 527 7864
: Draytek business class routers, wi-fi, firewall POE switching equipment customer service.
•
Epson
: Tel. 0871 4237766
: Epson printers, multi-function and scanner support.
•
Fujitsu
: Tel. 0870 242 7998
: Fujitsu PC, notebook, tablet, and server enquiry line, will provide departmental information .
•
HP
: Tel. 0870 842 2339
: Hewlett Packard PC, notebook, tablet, server and printer warranty support line.
•
Lenovo
: Tel. 0870 550 0900
: Lenovo customer support and warranty information, all products.
•
Samsung
: Tel. 01932 454 358
: Samsung warranty information and support for all Samsung products.
•
Toshiba
: Tel. 0844 847 8944
: Toshiba support for AiO desktops, notebooks and tablets.
•
Xerox
: Tel. 0870 873 4519
: Customer service line for all Xerox products.
T: 01273 812 813 - For all general sales or support queries for computers, notebooks, servers etc.
T: 01273 251 057 - Support specifically for Osiris FMS and NDP management software or bespoke software.
We also provide mobile telephone contact details and Skype voice and messaging support to our clients. This information is not published here, in an
attempt to reduce the amount of unsolicited messages, and calls that we receive. This can be particularly useful when used in conjunction with LogMeIn for
supporting users remotely and discussing problems.
Osiris Systems: Support, service status and downloads.
For existing Osiris clients with hosted service contracts:
•
Osiris online data backup: Login for registered clients:
website link
Please note that users previously using Data Vault Security backup services, provided by us can also access their backups from this link.
•
Orbital Net: Support for our registered clients:
website link
This website can be accessed by our clients who have domains hosted by Orbital, and who have registered for the service to open support tickets.
•
Zimbra Collaboration Suite hosted services: Status and update notifications for our clients:
website link
This website provides server status information, scheduled maintenance information, and server update information specifically for our Zimbra
collaboration Suite hosted system with In-tuition Networks.
•
LogMeIn: Remote access tools:
website link
is a really useful software tool, that we use to support the majority of our clients, as well as powering our web-based help desk. Many of our clients
now also use this product for accessing their own computer systems remotely when on holiday or otherwise out of the office, or for checking on their
server status remotely.
•
iEastSussex: Local businesses and services directory:
website link












Useful links and information for PC, notebook and printer vendors, warranty and service support
T. 01273 812 813
info@osirissystems.co.uk
Providing IT systems, network solutions, computer support, and PC repairs since 1990 NDP 4, Window company
management software.
NDP is a comprehensive
management system for
replacement window
companies, developed by us.
Latest version information and
pricing now available.
Read more.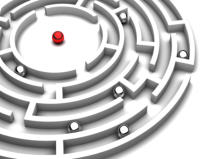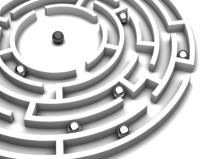 Osiris FMS, Funeral
Management Software.
Software developed
specifically to meet the needs
of independent UK funeral
directors.
With over 20 years industry
experience.
Read more.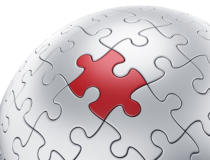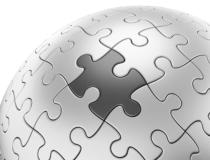 Latest news and updates:
News about promotional offers
from hardware and software
vendors.
Our latest projects for clients,
software updates and other
useful information.
Read more.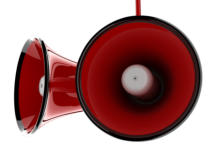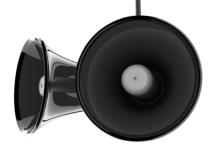 Secure and reliable:
Hosted online data backup.
Your business critical data is
encrypted, compressed, and
then uploaded to a remote
server with enhanced security.
The backup software runs
automatically with no further
user intervention required.
Read more.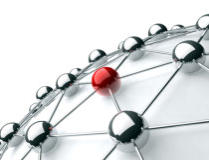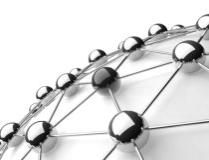 Funeral management software